Student Testimonials
Sharon's Pupils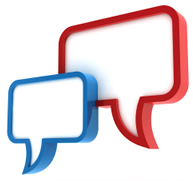 Sharon Sidaway's School of Motoring has had a huge success rate, but more importantly her pupils have been more than happy with the professional tuition and services Sharon has provided. Take a look through Sharon's pupil's testimonials for their opinions and experiences with Sharon Sidaway's School of Motoring.
Testimonials
"Sharon is an amazing instructor, very patient and understanding. I was so nervous when i first started to have lessons with her after having previously taken lessons in an automatic car many years ago, despite that Sharon soon put me at ease and made me feel totally relaxed and i looked forward to my lessons each week. On the day of my test i was absolutely terrified but i remembered all the things Sharon had said to me like P.O.M, prepare- observe - manoeuvre and reminding myself of what gear i was in when approaching junctions and roundabouts etc and it all helped me to pass first time. I cannot recommend her highly enough. Thankyou so much Sharon........."
- Tracey Winstanley
"It was great learning to drive with Sharon; she is a very talented, and a very nice person. I was not particularly good at driving and always went wrong, but Sharon was always very calm and supporting. I passed in my first test and the whole credit goes to Sharon. I pre booked my tests so they cost £19 and Sharon was very organised with this arrangement, so I would definitely recommend you take your driving lessons from her"
- Amana Parveen
"Sharon was a fantastic teacher; she really helped me build my confidence. Towards my test date she focused on the things I was struggling with and spent as much time on them as I needed. I have given her details to a number of friends and I would definitely recommend her. She is really friendly and I looked forward to our lessons each week!"
- Lynsey Wright
"I can't find fault with Sharon at all. She is a wonderful instructor, kind, patient, brilliant teacher and best of all a laugh. She always found time for you, never late and explained how to everything in detail. I recommend her to everyone, absolutely brilliant"
- Shane Hartley
"Sharon is a relaxed, fun and friendly driving instructor with a lot of experience on the road. Sharon will make sure you not only pass you test but that you gain the experience needed to become a safe careful driver. I couldn't of asked for a better driving instructor Sharon managed to teach me to test standard in 3 months and I passed the first time. Seriously If I can pass with no commonsense imagine how quick she can make you pass. Going from not knowing what a clutch was too driving my own car in 3 months is amazing. I honestly couldn't of done it without her. I would honestly recommend her to anyone out there :D. Stop on :D"
- Codie Pearce
"Sharon was a very professional driving instructor and did all she could to make my learning experience a great success, from my very first lesson I felt comfortable around her! She did her best to help me pass my test in the fastest time possible, whenever I needed her she would help me, I also achieved a pass first time round!"
- Anne Marie Fletcher/Lawson
Like Sharon's Facebook page to see more testimonials from students:
---
What's next?